In 2022, the global language services market was worth USD 60.68 billion, with Europe accounting for roughly 49% of it. Many companies across Europe offer language services. Most of them support a wide range of languages and offer a diverse set of services such as translation, transcreation, localization, etc. Here is a list of the top 10 language service providers in the European market.
RWS
RWS is a company based in the United Kingdom that provides technical and commercial translation services, as well as intellectual property translation, filing, and search services. In addition, they create and support translation productivity and management software. RWS reported revenue of 923.8 million USD in 2022. The company has 60 years of experience in the translation industry and operates in 160 locations, serving over 260 languages. RWS's clients include global brands, top pharmaceutical companies, and patent filers. RWS is regarded as a leading translation company in the field of life sciences. The company has always been one of the highest-rated translation companies because of its high quality of work.
Keyword Studios
Keywords Studios is one of the leading language localization services companies in Ireland and is ranked as one of the top three productive companies in the world. The company offers a wide range of localization services, including game localization.  In 2022, the reported annual revenue of Keywords Studios was 709.8 million USD. They offer translation services for in-game text and audio scripts while adapting them to the cultural nuances of the targeted audience. Keywords Studios specializes in high-quality video game localization and translates around 250 million words per year. The company offers localization services in 50 languages, including French, Italian, German, Spanish, English, Portuguese, Russian, Polish, Chinese, Japanese, and Korean.
Translate Plus
Translate Plus is a British company that offers a wide range of language services, including e-learning translation, website translation, transcreation, multilingual SEO, etc. In one of the most recent market surveys for 2023, it was ranked as one of the top three most productive companies in the world. With a workforce of around 500 people and 1000+ clients, this company supports language services in over 200 languages. Translate Plus reported revenue of 355.3 million USD in 2022. In 2021, 2022, and 2023, Translate Plus was ranked among the top 3 language service providers in Europe by revenue. The business operates in the UK, Bulgaria, Japan, Germany, Denmark, and the United States and is focused on sectors including legal, e-commerce, financial, banking, and gaming.
Acolad Group
Acolad Group is the largest language service provider in France. In 2022, the company recorded a revenue of 333.3 million USD. The company provides a wide range of language-related solutions and specializes in translation, localization, interpretation, language training, and other language-related services. The service offerings cover all major industries, including legal, medical, technical, marketing, etc. With more than 30 years of experience in language services, Acolad has a presence in 25 countries. Around 20,000 linguists work at Acolad, serving its 25000+ clients in 500+ language combinations. In the CSA rankings for language service providers in 2022, this company was ranked #1 in Western Europe and #8 worldwide.
Hogarth Worldwide
Founded in 2008 and owned by WPP plc, Hogarth Worldwide provides language services around the globe. This UK-based company also specializes in content creation, production, multilingual SEO, language validation, strategy, and consultation, along with translation and transcreation services. In 2022, Hogarth reported an annual revenue of 281 million USD. This company has a workforce of around 6,000 people and a presence in 35 cities around the world. They offer language services in almost all the popular and widely spoken languages, such as English, Spanish, French, German, etc.
Star Group
Star Group is one of the leading language services companies in Switzerland. Founded in 1984, Star Group offers a wide range of services, such as content development, content delivery, language services, transition support, hosting, and data warehousing. In 2022, Star Group reported an annual revenue of 193.7 million USD. With around 600 permanently employed language experts and more than three decades of experience in the industry, STAR Group supports around 80 languages and their associated language variants. Along with human and machine translation services, this company also offers in-country review and editing of the content by experts in the subject matter. The software product of Star Group that offers translation and localization services is called Transit. The company has a presence in 50 locations across 30 countries.
VSI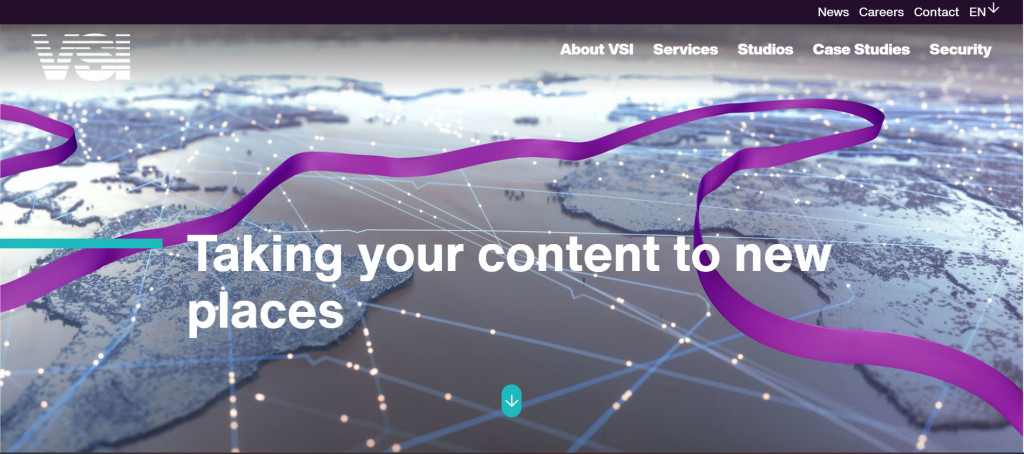 VSI, Voice and Script International, is a UK-based company specializing in media localization. It offers a wide range of language solutions for the media, entertainment, and corporate industries. The services provided by VSI include dubbing, voiceover, subtitling, translation of the scripts and dialogues, and audio descriptions. Founded in 1989, the company's workforce is around 1,000, and has a presence across 28 locations. VSI reported an annual revenue of 113.7 USD in 2022. This company offers language services in 80 languages and is considered to be one of the world's premier localization companies for all forms of media content.
Star7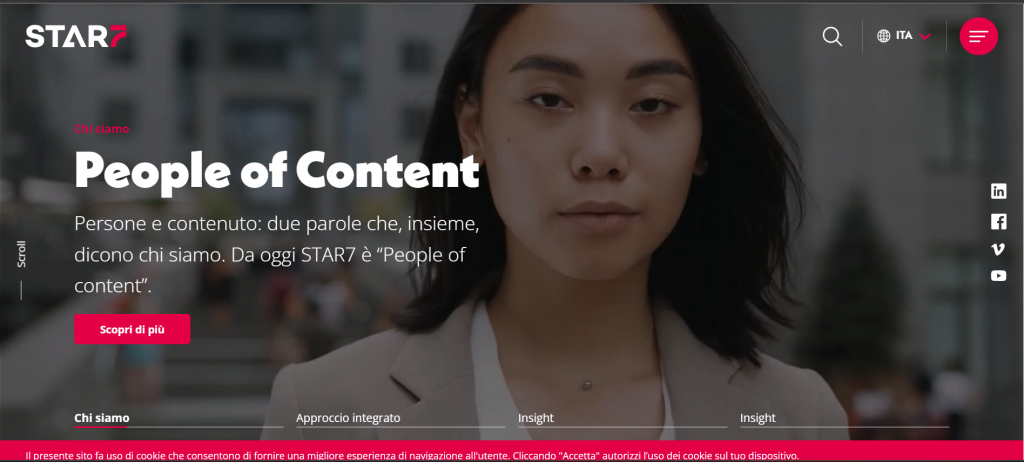 Star7 is a prominent language services company in Italy. This company provides language services for a wide range of sectors and businesses. With over 20 years of experience in the industry, Star7 provides translation services for e-commerce content, technical manuals, corporate communication, regulatory documents, and so on. In 2022, Star7 reported an annual revenue of USD 87.3 million. The company also offers services such as software localization, transcreation, machine translation, post-editing, copywriting, and interpreting. Star7 also supports terminology management and translation memory setup. The clientele of Star7 includes many leading Italian brands.
theBigword
theBigword is a UK-based language services company that predominantly works with the government sector, global brands, and other local communities. This business has a large network of linguists as well as Wordsynk, a unified platform for language software solutions. theBigWord.com provides reliable language services that are secure and affordable. The Wordsynk program is also optimized for mobile use. This company provides document translation, website translation, machine translation, and specialized translation. This company reported 84.4 million USD in revenue for the year 2022.
Vistatec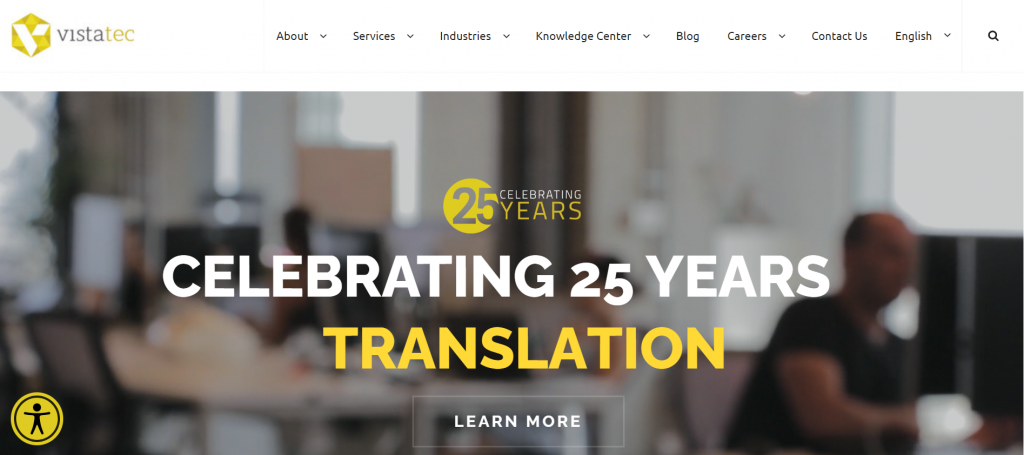 Vistatec is a UK-based language service provider that delivers scalable localization and translation services to some of the most iconic global brands. Some of the key services offered by Vistatec include translation, localization, content creation, language quality, marketing, etc. In translation, this company offers, agile translation, legal translation, machine translation, post-editing, software translation, etc. In 2022, this company reported an annual revenue of 69.6 million USD.
Process Nine
Process Nine is a leading Indian company specializing in top-notch language localization services in European languages. With a strong team of linguists and localization specialists and the help of the AI-based technology MoxWave, Process Nine creates localized content with excellent cultural insight that can easily connect with the diverse European audience. The cutting-edge language technology and the adherence to industry best practices make Process Nine capable of handling a wide array of industries, and localizing all forms of digital properties, namely websites, mobile apps, chatbots, etc that can help businesses establish a strong global presence in European markets.
Source for revenue details of LSPs: https://www.nimdzi.com/nimdzi-100-top-lsp/